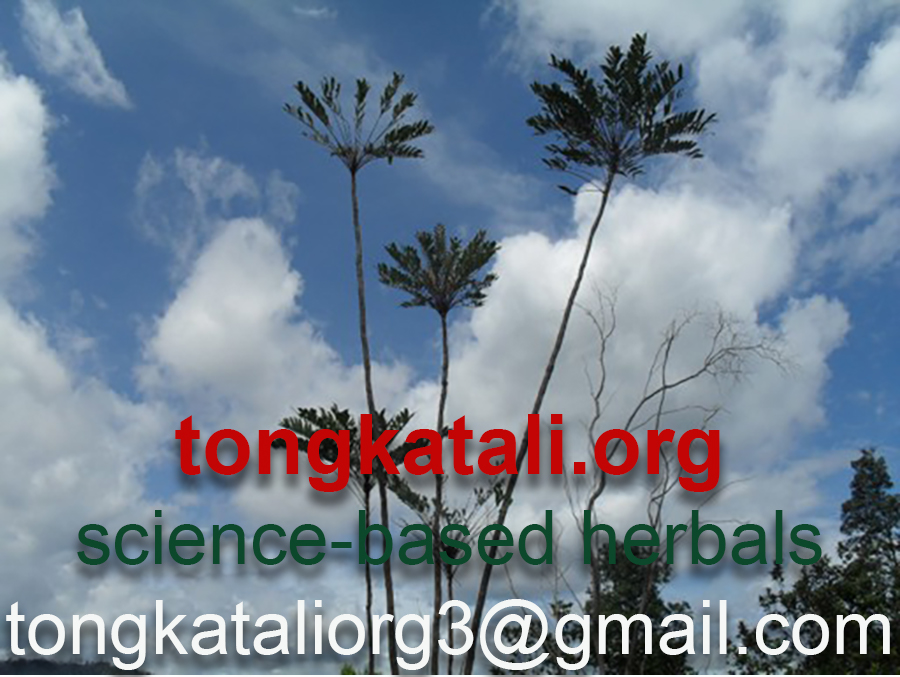 Home
Français
Italiano
Español
Português
Català
Maltin
Deutsch
Nederlands
Lëtzebuergesch
Gaeilge
Scottish
Dansk
Svenska
Norsk
Íslensku
Suomalainen
Eestlane
Latvietis
Lietuvis
Pусский
Беларус
українська
Polski
Česky
Slovenský
Magyar
Română
Slovenščina
Hrvatski
Bosanski
Српски
Shqiptar
български
македонски
Ελληνικά
ქართული
Türk
हिन्दी
(More than 500 articles about tongkat ali and better physical relationships in general)

Mucuna pruriens extract is about the only supplement for relationships desire
By Serge Kreutz
Follow Serge on Twitter@serge_kreutz

Neurons (nerve cells) in the human brain, mostly an area in the midbrain called substantia nigra, convert L-dopa into the neurotransmitter dopamine. Dopamine regulates motivation, including relationships motivation, and also movement.
Traditionally, a lack of relationships motivation has not been considered a clinical condition. The medical attitude has always been: no libido, no problem.
But when movement is impaired for a lack of dopamine as evident in Parkinson's disease, this is recognized as a condition that warants medication.
The treatment of first choice for Parkinsons disease is L-dopa. The human body itself manufactures L-dopa via the amino acid L-tyrosine. The enzyme tyrosine hydroxylase does this job. This L-dopa then passes the blood-brain barrier where the another enzyme, aromatic L-amino acid decarboxylase (AADC) converts L-dopa into dopamine. This second transformation is impeded in Parkinson's disease when decarboxylating neurons die off and are reduced in numbers. By supplying exogenous L-dopa, remaining neurons produce more dopamine. Being a biochemical which the body synthesizes on its own throughout life, the pharmaceutical industry has a hard time to patent it and make exorbitant profits.
Furthermore, L-dopa is also used in the biology of plants, most prominently in mucuna pruriens (velvet beans, cowitch... cow-itch, not co-witch).
Nevertheless, mostly two huge chemicals companies, Monsanto and Ajinomoto, have deviced methods for the industrial production of L-dopa in chemical reactions and by microbial fermentation. However, some people have voiced concerns regarding toxicity associated with these methods of industrial production, and many professionals consider the L-dopa in mucuna pruriens superior.
But pharmaceutical companies are in the business of making money, and to do so, they push their industrial products. Therefore, it's mostly the L-dopa of chemicals corporations that is used in the treatment of Parkinson's disease.
Apart from the straight use of L-dopa, there are a few other options for increasing dopamine tone in parts of the brain. Dopamine receptor agonists are one such option. Like dopamine itself, these dopamine agonists dock on dopamine receptors (the pharmacological term is: they are ligands for dopamine receptors) and have an effect similar to dopamine. But dopamine agonists never feel as natural as plain L-dopa, and there is a plethora of definitely unwanted side effects.
But for pharmaceutical corporations, a significant aspect of dopamine agonists is that they can be patented, and can turn a profit. Thus dopamine agonists tend to be in the media much more than straight L-dopa and its most common plant source, mucuna pruriens (velvet beans).
For the pharmaceutical industry, Pfizer's Viagra was an eye-opener. It proved that enormous profits could be generated with patented relationships enhancement drugs.
Apomorphine is a case in point. Pharmaceutical companies (Tap Pharmaceuticals, Abbot Laboratories) tried to jump on the Viagra bandwagon with their own patent.
In 2001, they launched Uprima in Europe. Even back then, Uprima wasn't really a new drug. It's active ingredient, apomorphine, has been around for many years as an emetic mostly in veterinary practice. Yes, an emetic, a drug that quickly induces vomiting in dogs and other domestic animals that have swallowed some poisons.
An nausea-causing effect that is worse than the nausea-causing effect of straight L-dopa and mucuna pruriens is the most common side effect of dopaminergics.
While apomorphine has been tried as a pleasure drug, this is about all it has in common with its more famous colleague in name, morphine. Sure, apomorphine is produced from morphine. But its pharmacological effects are completely different. Morphine is a sedative agent, while apomorphine is a stimulant.
Apomorphine is a typical dopamine agonist, which accounts for its, albeit limited, usefulness in the management of Parkinson's disease.
Apomorphine is a D1 receptor-specific dopamine agonist that makes it different from mostly ergot-derived dopamine agonists, which usually target D2 dopamine receptors, e.g. pergolide and bromocriptine. D3 and D4 dopamine receptors are less often targeted in the treatment of Parkinson's.
It has long been documented that most Parkinson's medications have sexuality-enhancing side effects. I was personally using mucuna pruriens and Parkinson's medications for relationships enhancement long before Uprima was launched. I gained the most experience with L-dopa and mucuna pruriens, but I have also tested Parlodel (bromocriptine), Dopergine (lisuride), Cabergoline (brand name: Dostinex), Mirapex (pramipexole), and deprenyl.
It has to be noted that the sexuality-enhancing side effects hold true for many but not all dopamine-enhancing Parkinson's medications. Whether or not a dopamine agonist enhances relationships functions seems to depend primarily on the dopamine receptor and sub-receptor sites it targets.
Unlike sildenafil citrate, L-dopa, mucuna pruriens, and dopamine agonists, whether Uprima or Dostinex), exert their pro-relationships effect not upon the erectile organ but upon the brain. They provoke erections not by improving the plumbing of male relationships function (i.e. blood supply to the organ), but by interfering with the wiring necessary for arousal, pleasure, and climax.
That sildenafil citrate only affects the plumbing, puts limits to its potential as a lifestyle drug. Sildenafil citrate will add little for men whose plumbing doesn't leak, and apart from that, sildenafil also causes headache in many users, and comes with a risk of stroke. On the other hand, a good shot of additional desire is a welcome life enhancement for many people with whom there is nothing wrong physically but who just feel bored with their everyday life. For them, L-dopa, mucuna pruriens, and, on a more limited scale, dopamine agonists can be a real enrichment, and even a medication that saves their marriages.
Dosage for a pro-relationships effect is easier to determine for L-dopa and mucuna pruriens than for dopamine agonists. This is the case because a dosage that is too high will inevitably result in bad nausea. This nausea can be so bad that the last thing one fancies is relationships. This particularly is a problem with apomorphine.
One of the advantages of straight L-dopa and mucuna pruriens is the fewer side effects.
Uprima has never been approved for marketing in the US, and it has meanwhile been withdrawn from Europe as a treatment for relationships dysfunction (it is still around as a veterinary emetic). The point is, apomorphine is inferior to mucuna pruriens on all counts, except profitability for pharmaceutical companies.

Read about marijuana and tongkat ali extract for meaningful relationships
or
Read a tell-it-all about Indonesian 1:200 extract (and a psychopath on the prowl for killings)

PT Sumatra Pasak Bumi
7th floor, Forum Nine, Jl. Imam Bonjol No.9,
Petisah Tengah, Medan Petisah,
Medan City, North Sumatra 20236,
Indonesia
Tel: +62-813 800 800 20

Disclaimer: Statements and products on this page have not undergone the FDA approval process.
Privacy policy of Tongkatali.org
We respect the privacy of customers and people visiting our website. Our site is run from a secure socket layer. We do not use cookies. We do not maintain customer accounts for logging in later. Our website is simple html programming; we don't use WordPress templates or e-commerce plug-ins. We don't do a newsletter to which customers could subscribe, and we don't include standard social media buttons that would link visitors of our site to certain Facebook or Twitter profiles. If privacy is your concern, you are in good hands with us.